30 Aug 2023
Lightware launches Pro AV e-learning platform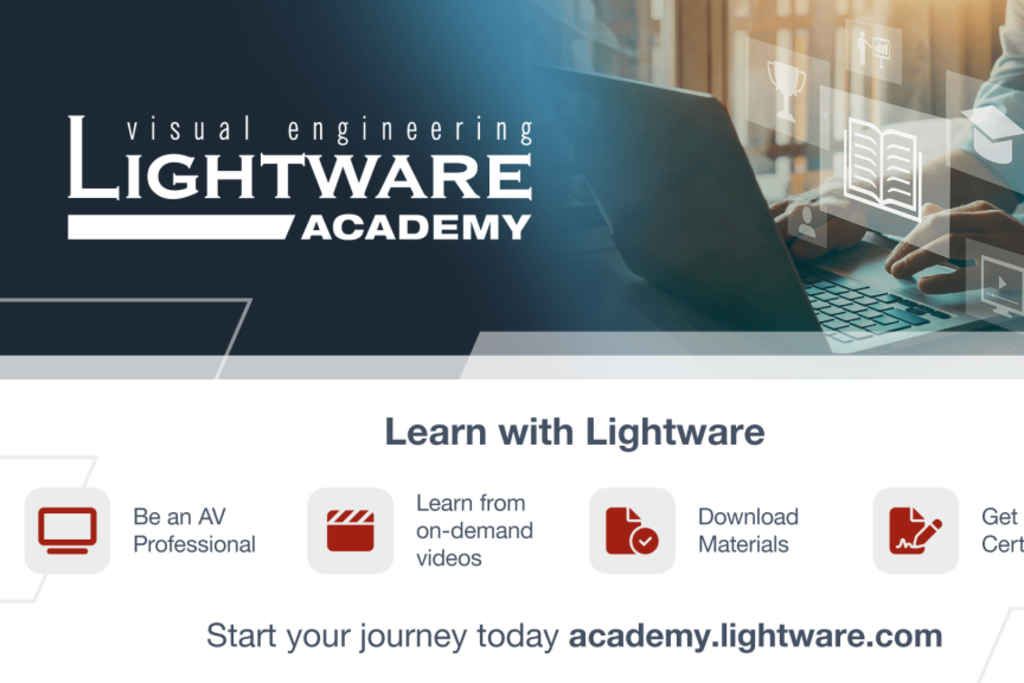 Lightware has launched its free, certified e-learning resource for students and professionals in the AV industry, providing content curated by industry professionals.
Lightware Academy allows participants to enrol in more than 10 courses in three core categories: Traditional AV, focused on hardware components; AV over IP; as well as Room Automation and AV integration.
Each course includes on-demand videos which can be accessed at any time alongside downloadable materials in PDF and PPT formats.
Each course offers three levels, based on the proficiencies of each participant: explorer (Level on, focused on real life situations, problems and solutions); associate (level two, focused on a deeper technological understanding); and expert (level three, covering technical specifications, troubleshooting and system design).
Professionals can validate their knowledge upon completion, with a comprehensive quiz and receive a certificate upon completion.
Lightware will add more courses to level ne and two in the last quarter of 2023, with updates to level three to follow in 2024. Subtitles will also be added in various languages as well as a dedicated app for the academy.
Source: Inavate