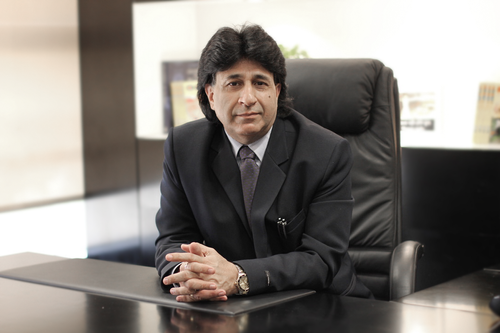 Manish Bakshi
Managing Director, Middle East and Turkey
,
BenQ
Based out of Dubai, UAE, Manish Bakshi, Managing Director, BenQ Middle East, is responsible for BenQ's Operations of Middle East, Turkey and Africa past 20 years.
It was in 2000 that Bakshi joined Acer Communication and Multimedia, which changed to BenQ on 5th December 2001. Since then, Bakshi has been managing a cross-functional team and a business line in a multicultural context with the required competencies in strategic thinking and interpersonal communication as a co-founder of ACM office for the MENA region.

Under Bakshi's leadership, BenQ MENA has brought the brand to more than 90% awareness level in 20 years' time and reached first, second and third position within the industry in most focus countries of the MEA region. He won the "Country of Year" award in year 2005, year 2006, year 2008 and consecutively 2011 & 2012 for BenQ globally. Accolade was rewarded in 2019 too.

BenQ products achieved record market share and market position under Bakshi's team performance such as number one for DLP Projectors & Interactive Displays in Middle East. At the same time, the company is within the Commanding Position for GAMING Monitors in each of the ME and Turkey Country. The ME and Turkey region business has grown year on year since 2001. In 2008, BenQ MENA region achieved USD 100M net revenue.

Bakshi was BenQ's General Manager for the first eleven years and became the Managing Director in 2012. Spearheaded the MENA operations and successfully expanded BenQ's in-country operations in KSA, Egypt and RSA where grass roots focus, attention and penetration was the hallmark. He leads a team of 27 employees presently. Currently BenQ MENA office is fully engrossed to expand its Business Operations in B2B and B2C segments.

Prior to the current role, Bakshi had a successful career within one of the largest local group, Al Futtaim in UAE. Bakshi had received a Gold Medal in MBA from Sukhadia University and he also holds a Bachelor of Engineering from IIT - Roorkee, India.