02 Aug 2023
Universities expand offering with broadcast technology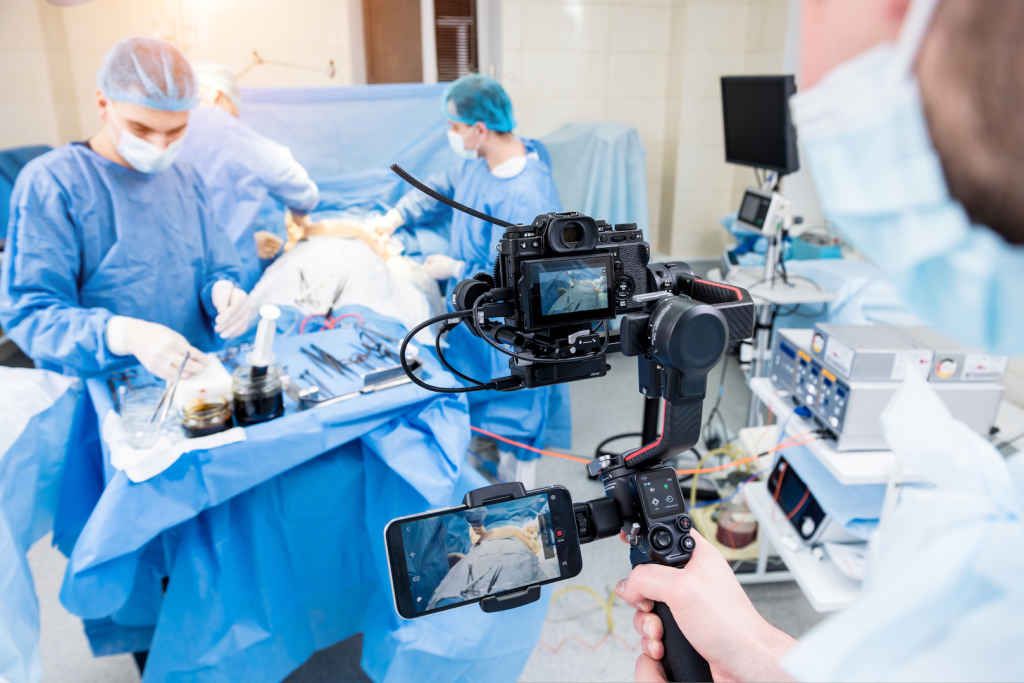 Three years after a quick pivot to online and hybrid learning, universities are rethinking streaming strategies. Tim Kridel explores how their refresh plans aim for more flexibility, scalability and content types.
One of the pandemic's permanent after-effects is that it has conditioned university students to believe streaming is the rule rather than the exception. The latest example is a study by Sony Professional Displays and Solutions Europe showing that 71% of students and faculty in Denmark, France, Germany, Italy, Sweden and the UK like hybrid learning. The catch is that 67% of AV pros at higher education institutions say that either some or a lot of technological improvement is necessary to meet that demand.
That problem is a business opportunity for vendors and integrators that serve the higher ed market. This opportunity includes colleges and universities that invested heavily in 2020 to enable a quick pivot to online and hybrid learning. Now those schools are looking to apply what they've learned over the past three years when it comes to quality, scalability, user experience and more.
"We're at a bit of an inflection point at the minute," says Liam Hayter, Vizrt Group product manager. "Institutions tend to refresh meeting rooms and classrooms on a three-year cycle typically these days rather than five years."
Other AV pros report similar schedules, including for specialised use cases such as medical school streaming. "The sales cycles and the lifecycles have shortened, and possibly the pandemic has a responsibility in it," says Paola Picco, product marketing lead for Barco's surgical and modality business unit.
In some cases, the pandemic pivot revealed shortcomings around pricing models. "They budget based on the room rather than the experience," Hayter says. "The video management systems are based on the number of users and the amount of content over an amount of time. The in-room devices are these fixed, static things [that] need to evolve with the subscription services. It's trying to find a way of aiding institutions to move away from an in-room model to a distributed model that's more flexible, then combine that with how the budget cycles typically are."
There's also room for improvement in production quality. "For example, lots of stuff right now has very little branding on it," says Marc Risby, DigiBox CTO and managing director. "We're looking at branding them with graphics. We're looking at simple virtual sets so it's not just a teacher in front of a breeze block wall. We can make that person look significantly better, but at very little cost. We're in the conversation now [about] making the content more compelling, giving everything more of a television feel."
One way is by using multiple cameras to break the monotony of an hour spent watching the same unwavering wide-angle shot of a professor droning on.
"Some of the stuff we're doing is creating templates and workflows that capture multiple feeds: not just the teacher, [but also] the white board, an overhead camera," Risby says. "The student can then go in and pick what they look at, so it's more interactive. You might be watching it the first time to listen to the lecturer, but you might watch the second time to concentrate on the experiment. It makes the stream more valuable."
But others caution against overproduction. "There's been a lot of research from Panopto saying that for learning material to be effective in capture/streaming, you don't want to make it overly produced because it becomes distracting," Hayter says. "It's a weird balance. There's this line that I think everybody is still trying to navigate."
New revenue streams
Students aren't the only people viewing collegiate streams. For decades, many schools have made faculty and guest lectures available to the public — albeit those who could get a seat in the auditorium. Streaming enables those lectures, performances and other content to be shared with the entire community or even globally. This also helps schools overcome the town-gown barrier and ivory tower perceptions.
One recent example is Syracuse University in the U.S., whose 744-seat auditorium is designed to support a variety of events in addition to lectures. To support live and on-demand video capture with content management, Syracuse chose the Extron SMP 351 streaming media processor and the LinkLicense SMP Enhanced Kaltura Features upgrade.
"Colleges and universities are increasingly forging collaborations in community-oriented projects because they recognise the need to contribute beyond their campus boundaries," says Rainer Stiehl, Extron EMEA vice president of marketing. "Growth in entrepreneurships and innovation hubs connect faculty, students and the community. This shift is driven by a desire to make a meaningful impact, foster civic engagement and address societal challenges. By actively participating in community projects, institutions can strengthen their relationships with local organisations, high-tech businesses, governments and residents, and promote positive social change."
Some schools also rent out their auditoriums and classrooms for additional revenue, such as enterprises that want to have an all-hands meeting or retreat. The larger the enterprise, the more likely it is to have employees scattered all over a country or continent. Higher ed's hybrid learning model — and the AV equipment that enables it — are a natural fit for streaming that content to far-flung employees who can't travel to the campus.
Another revenue opportunity is charging the public to view streams of a celebrity lecture. These types of use cases highlight the need for a streaming platform that can scale up to accommodate hundreds or even thousands of viewers while also limiting access to authorised users.
"We have [a] system that allows you to stream out to YouTube, Vimeo or private accounts where you can put your own paywalls and monetise," says Vizrt's Hayter. "Or the event owner that's hiring the space could put the paywall and monetise on the outside. With our approach, because it's virtualised, if somebody says, 'I want to hire this space to do an event, and that room has been configured to do a particular job at a particular time,' you can effectively start up a virtualised instance for that one particular event that does that particular job on that. Then you can take it away again and use that resource for something else elsewhere in the institution."
When they're gearing up for a refresh, colleges and universities might not be thinking about these types of additional use cases. By educating them about those possibilities and the additional revenue streams that they enable, vendors and integrators also have the opportunity to sell more hardware, software and services.
"Supporting larger community engagement demands a higher production quality processor, such as the Extron MGP 641 xi Multi-Window Processor, to accommodate multiple video signals to deliver professional, engaging and appealing content to a wider audience," Stiehl says. "This might involve upgrading cameras, microphones, lighting systems and video streaming equipment to deliver a visually and audibly captivating experience. Investing in user-friendly AV systems that simplify production workflows and offer automation features will help streamline the process. High-quality recordings are critical in certain scenarios."
Wider audiences also may require additional capabilities. "Community engagement initiatives often place a strong emphasis on inclusivity and accessibility," Stiehl says. "AV systems can support closed captioning, audio descriptions, multilingual translations and customisable viewing options to cater to diverse audience needs."
Streaming surgeries
There's a chronic global shortage of doctors, nurses and other health care professionals — not only to treat patients, but also to train the next generation of caregivers. To help meet demand, some medical schools have opened satellite campuses several hours away. Streaming is a way for students at the satellite campus to view unique procedures done by specialists who practice only at the main hospital.
Even when they're all on the same campus, streaming can provide a better instructional experience than trying to peer over the surgeons' shoulders in the OR or muscling in between fellow med students. That's because the cameras can squeeze into places that med students can't, while the displays can present images several times larger than real life.
"You really have a front-row seat in the operating room," Picco says. "It's like being there even closer than you would probably be if you were physically there."
Streaming also can be an opportunity to ask questions, which facilitates learning. "In the typical collaboration use case, you have a bidirectional audio-video connection," Picco says. "So the remote user and the surgeon can see and talk to each other. It is really like being in the same room. Or if remote users don't want to talk, you have the chat function so you can ask for things. Another very interesting thing is the annotation that you can make on the video. This really kind of takes away the physical barrier of not being together because you have so many collaboration tools."
Lessons Learned
As with any other AV technology, streaming's ROI hinges on how widely and well it's used. Although a majority of faculty in the Sony survey like hybrid learning, that doesn't mean they aren't struggling with day-to-day hurdles such as launching a stream and ensuring that it's being recorded. Automation can minimize that problem while also reducing the AV/IT staff's hand-holding and troubleshooting workloads.
"You've got to make it as simple as possible," says DigiBox's Risby. "What I'm seeing now is using templates and workflows that when the person comes in, they press one button and it recalls the settings, the PTZs move into the right place, the laptop is pulled up. The academic doesn't have to do it. That's the way forward. We don't want to give people more stuff to deal with."
This need is even more pressing for med schools, whose upgrade goals include intuitive UIs. "We want to have an easy user interface," Picco says. "We don't want to have too many steps."
Med schools also want higher resolution for their refreshes. "NexxisLive can stream out up to four full HD video sources," Picco says. "This is extremely important because the surgeons and other professionals rely on what they see."
In a classroom or corporate conference room, the streaming system's PTZ cameras and mics can automatically home in on the person who's speaking. An operating room is a different environment, where the type of procedure is among the factors that affect both system design and the remote viewing experience.
"It depends on the type of surgery," Picco says. "With our solution, you can really be the eye of the surgeon. For example, with endoscopic or laparoscopic procedures, the surgeon relies on the endoscopy camera and is watching a screen. You can use that same input to stream out exactly the same thing to the remote users, so they will be able to see what the surgeon sees.
"If an open procedure is performed, you normally have a camera integrated in the [overhead] surgical light, which is right on top of the patient. If you connect that source, again you are seeing what the surgeon is seeing. Flexibility and really taking into account the different users' needs are key."
Source: Inavate