27 Jun 2022
SCN Hybrid World: Seeing Is Believing with these 17 Conference Cameras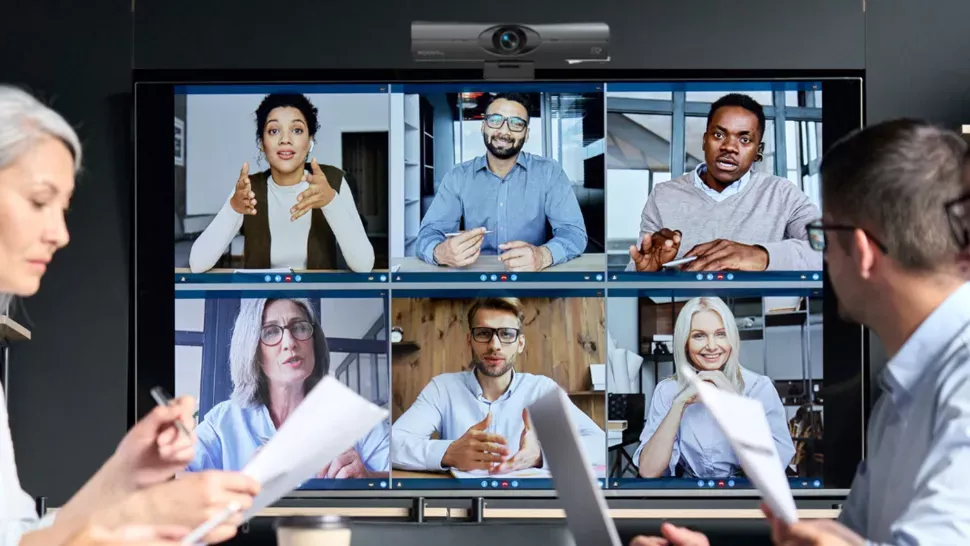 From 4K technology to all-in-one solutions, there are many factors to consider in picking a conference camera.
The hybrid life(opens in new tab) is not only upon us, but seemingly here to stay. Seeing and being seen are important parts of the new age of conferencing and collaboration, because it keeps participants—from colleagues to students—engaged and actively part of the conversation.
Every environment is a little different. Corporate presentations in large boardrooms may need a different approach than those for smaller huddle rooms(opens in new tab). So, where do you even begin to look for the right solution?
"There are a number of things to consider," explained Tony McCool, country manager for MAXHUB UCC solutions. "What is the size of the room? How many people will be in meetings? Where is the preferred camera location? What platform will you be using, or will you need flexibility of platforms? Do you want a dedicated room solution, or will you use your own laptop? Will meeting participants wish to share content from their laptops or mobile devices on to the display? Once we know these answers, we can then progress to understanding the ideal camera solutions."
"A good rule of thumb is the smaller the room, the wider the angle," McCool added. "Large rooms are fine with PTZ-style cameras(opens in new tab) with an 80-degree angle or so. Medium rooms—120-degree cameras are ideal where the participants at the front can be located far enough from the camera to still be visible. For the smallest rooms or huddle spaces where people are very close to the camera, 180-degree cameras are ideal, or perhaps the new generation of 360-degree cameras, which can be placed in the center of the table."
Source: AV Network