29 Aug 2023
Proto announces AI avatar holograms for enterprise use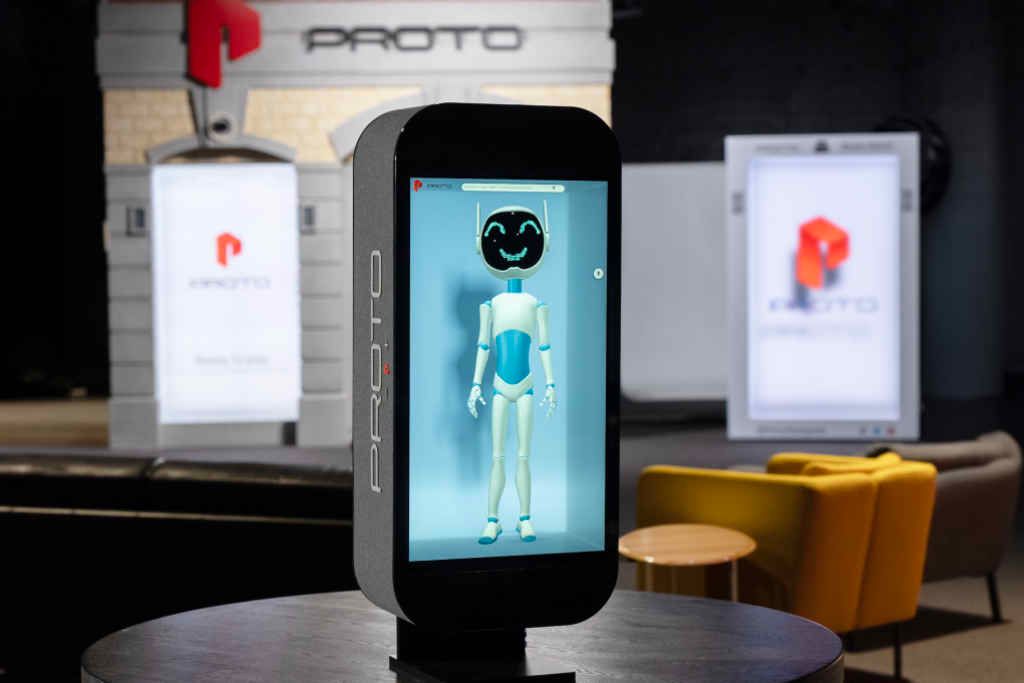 Proto has announced that it is launching ProtoGPT, a conversational AI avatar 'hologram' for use in enterprise applications.
ProtoGPT will be incorporated into ProtoBot, an AI 'hologram' chatbot which will be included on every Proto 'hologram' unit.
Designed to facilitate human-like interactions, ProtoGPT includes a fully customisable 'holographic' interface that allows businesses to match their brand image. The avatar's conversational range can be customised to sync with industry-specific requirements in environments such as healthcare, customer service and support, marketing interactions and more.
Source: Inavate