24 Nov 2022
Panasonic projectors power UK's 'biggest' immersive art experience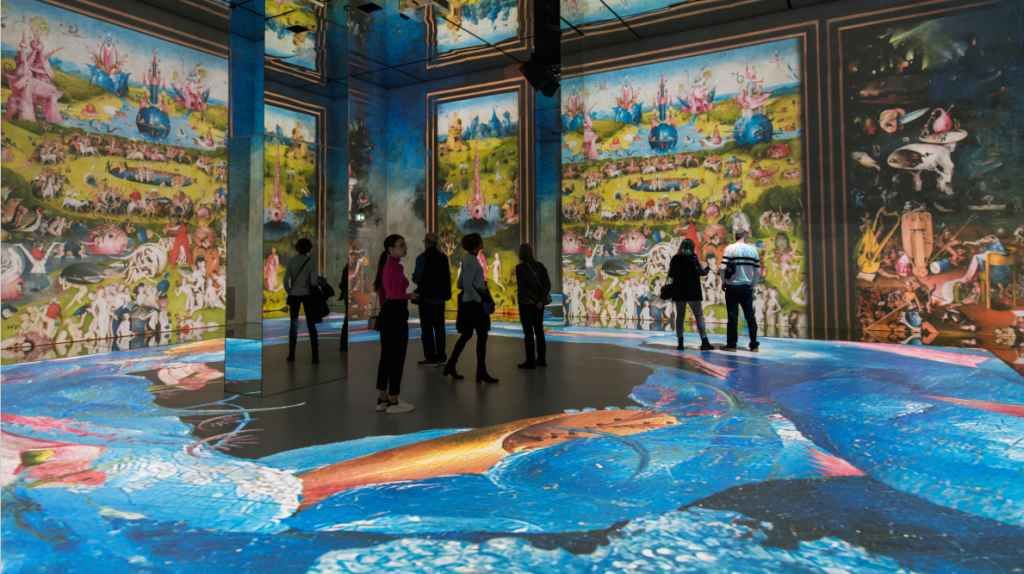 Frameless, an immersive digital art experience on the UK, relies on a fleet of Panasonic projectors to power the 30,000 feet square feet venue at Marble Arch, London.
Frameless worked with integrator, Creative Technology, to supply more than 50 Panasonic projectors, selecting the RQ22K projectors to produce 4K visuals at 20,000-35,000 lumens.
The projectors are installed throughout the venue's four immersive galleries, with a fifth space dedicated to corporate and educational events.
The venue is also home to Panasonic MZ16 projectors, using 3LCD technology to deliver HD images within the space.
Simon Kentish, chief technology officer, Frameless, commented: "The success of the project would stand or fall on the quality of the immersive experience that we delivered.
"The ability for visitors to share images and videos of the spectacular projected art on social media was an important marketing consideration. Many of the projectors produced images that did not capture well but, if possible, the Panasonic projector images looked even better on camera!"
Source: Inavate