07 Apr 2023
Masterpiece brings audio to life within the Dream Hotel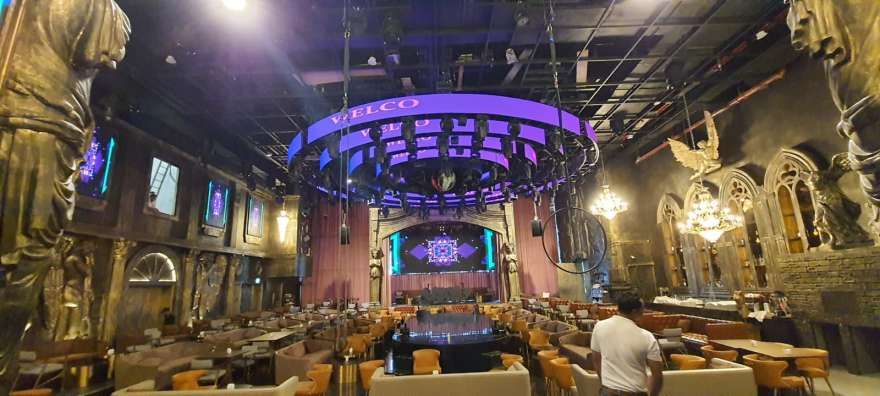 UAE:
Located in the Business Bay district of Dubai, the newly opened five-star Ramee Dream Hotel incorporates the most current and happening venues under its 20-level roof. Locals and tourists alike can savour brunches and pool parties within the tropical Cavo restaurant lounge. Exclusive nightclub Vice caters for all styles of music every night of the week including live performances from global artists. For those preferring a dinner and show experience, Yume combines fine dining, acrobatics and live entertainment. And up above the 20th level, Flo is modelled on New York style rooftop VIP lounge offering views of the Burj Khalifa.
There was imbalance of SPLs throughout the hotel. Hotel owners, the Ramee Group, insisted on no background music running in the foyer or public areas, but insisted on sound reinforcement systems to make an impact in the main venues. Shortly after construction in 2018, Masterpiece was commissioned to design the audio systems that the hotel engineers led by Azhar Khan Mohammad Shafique would ultimately install. Working closely with the main building contractor Delta Al Wadi Contracting, Masterpiece executed individual bespoke loudspeaker designs into each venue incorporating Harman Pro components including JBL loudspeakers powered by Crown amplifiers and BSS DSP.
The FOH system adopted for Cavo combines 12 JBL VRX932LA line array modules in a L-R configuration and supplemented in the lower frequencies by six VRX918 18-inch subwoofers. Powered by Crown i-Tech4 3500HDS amplifiers, the two-way 12-inch line array speakers are suspended from the ceiling to create a coverage pattern of 100 x 15 (HxV) degrees. Full room coverage has been achieved with the addition of six wall mounted JBL SRX812 two-way 12-inch speakers. The DJ's monitor their performances from JBL Eon715 self-powered speakers and a dbx 360 Driverack enhances loudspeaker management functionality with pre-sets for various functions.
Like Cavo, the Masterpiece team created a bespoke audio system for the amplified music needs of the Ruby 2 banquet hall on level eight. Four JBL VTX A8 cabinets suspended in a L-R configuration are supplemented by four JBL B18 subwoofers. Powered by Crown i-Tech4 3500HDS amplifiers, the VTX A8 dual 8-inch models achieves a consistent 110° of horizontal coverage down to 49Hz (-10dB). The DJ system is equipped with dual JBL EON 615 monitors.
Live musical performances in the large Arabic style club on level 19 are reinforced by a JBL VRX932LA system powered by Crown i-Tech 4X3500 amplifiers. Augmented in the lower frequencies by a combination of four JBL SRX828S dual 18-inch and six SRX 818S single 18-inch subwoofers, the line array modules are suspended in four arrays of three modules.
The addition of six JBL SRX812 two-way enclosures ensures full room coverage and two dbxDriverack 260 processors offer loudspeaker management functionality.
Audio designer Allot Sanchez said: "The audio system plays a critical role in these venues as they help the guests to not only relax and enjoy the music on the night, but to return in future."
This project is ensuring that the Dream continues as a large fourth level venue currently under construction requires a bespoke JBL audio system to be integrated for its unique entertainment offering. Having repeatedly designed and delivered high performance bespoke audio systems, Masterpiece's continued alliance with the Ramee Group seems assured.
Source: Pro AVL MEA