04 Sep 2023
LG launches screen in a suitcase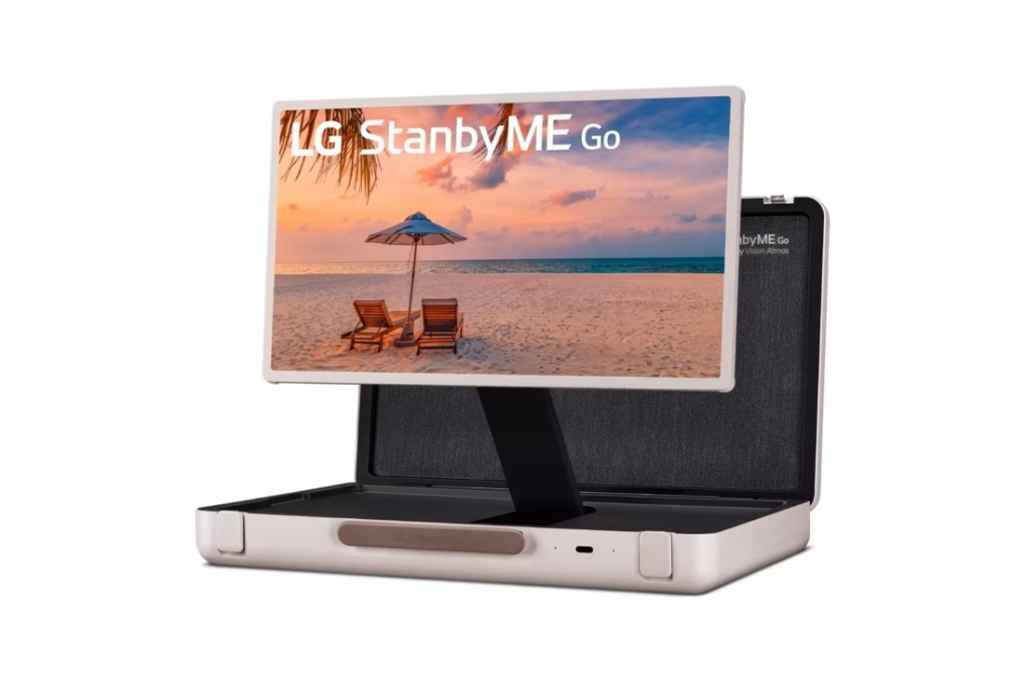 LG Electronics has announced the global rollout of its StanbyME Go, which is a 27-inch touch display and a 20W four-channel speaker system integrated into a suitcase.
Suitable for an arrany of applications, including portable presentations, it offers up to 3 hours of use without connection to an external power outlet.
Users can tilt the screen to achieve the best viewing angle, and rotate it 90 degrees from landscape to portrait and back, adjust its height by up to 18 centimetres or put it in Table mode. The screen automatically turns on when its case is opened and turns off when it is closed.
The StanbyME Go has successfully completed of 11 compliance test with the U.S. military's MIL-STD-810G standard. The tests demonstrate that the 27LX5 can handle a variety of environmental factors, including low pressure, high temperature, low temperature, dust and salt spray, and provides protection against accidental drops, vibration and shock.
The case includes safe storage for the product's streamlined remote control and power cable. It is available to order for $999.
Source: Inavate