09 Jun 2023
INFiLED opens showroom in Dubai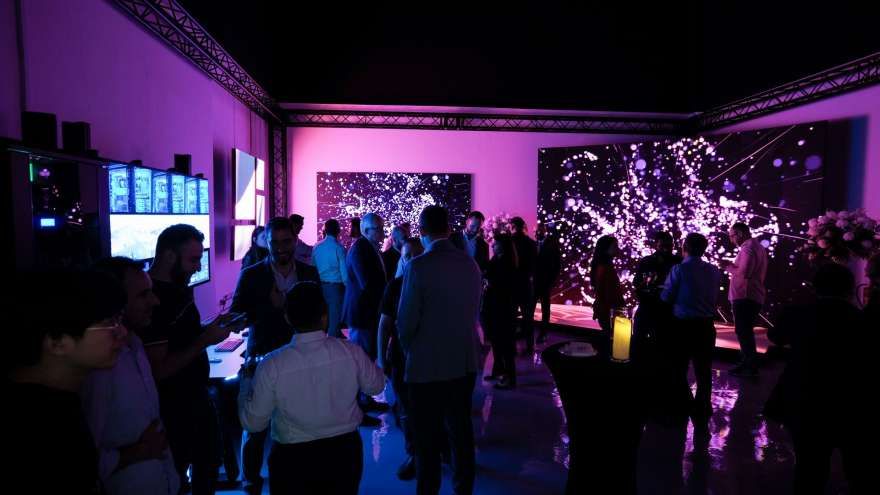 UAE: INFiLED's new Dubai showroom – Experience Center – showcases the company's LED displays, offering customers the chance to experience the technology first-hand. The new space of 285m2 is in Dubai Studio City, a strategic location that represents the vision of the company and serves as a working space for the Middle East sales and technical team, as well as a showroom with products for both fixed and rental installations.
"We are thrilled to announce the opening of our new showroom in Dubai," said Samer Otaibi, VP sales, INFiLED Middle East. "Due to the rapid growth of our business in the Middle East over the past few years, we had to make the decision to expand our investment in the region. As part of this expansion, we are delighted to announce the opening of a new office that is almost triple the size of our previous one, including an Experience and Service Center. With our new showroom, we are excited to offer a first-hand experience of the latest and most high-tech display solutions that meet the highest standards of quality."
INFiLED presents its XR and Virtual Production solutions in Dubai by integrating a complete studio set, powered by industry brands such as disguise, Canon, ARRI, Ncam, Brompton, NovaStar, BrightSign, Navori, B Tech and more to create a first-rate technological ecosystem. The studio setup in Dubai is the first installation of a global rollout, with Los Angeles, Shenzhen, Malaysia and Tokyo to follow later this year.
Source: Pro AVL MEA