09 Nov 2023
GSL hosts MusicTribe Roadshow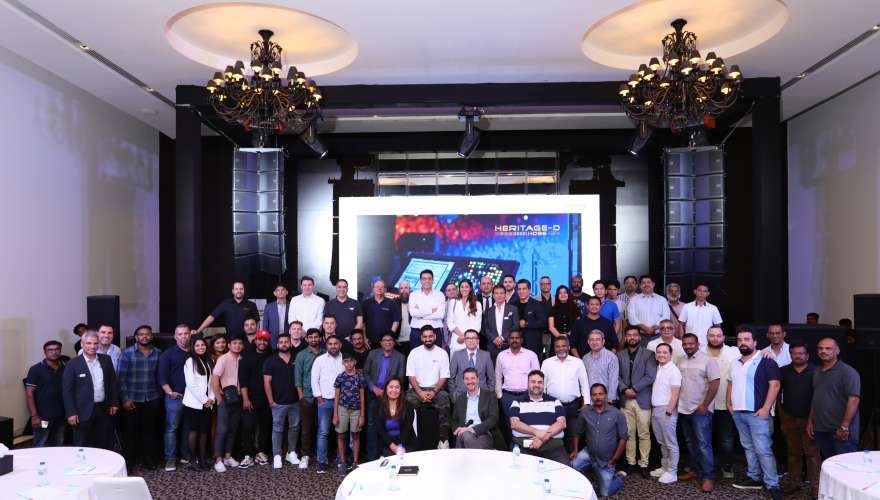 UAE:
GSL Professional recently hosted the MusicTribe Roadshow at the Le Méridien Dubai Hotel and Conference Centre. The event, which took place on 8 November 2023, brought together a diverse array of audio industry enthusiasts eager to learn more about offerings from MusicTribe.
The day featured product demonstrations featuring brands such as Midas, Tannoy, Lab Gruppen, Turbosound and Lake. Trainers throughout the day featured: Samuel Bergqvist, CEO and GM of Lab Gruppen; Daniel Paine, global customer support leader of Midas; Max Marriott, product manager of MusicTribe; David Cole, Turbosound; Winton Long, global sales and distribution specialist at MusicTribe; Stuart Archibald, product category loudspeakers install leader at Tannoy.
Participants had the chance to engage with the latest technologies, gain insights from industry leaders and network with fellow enthusiasts. "We're proud to have showcased the latest technologies from industry leaders like Midas, Tannoy, LabGruppen, Turbosound and Lake. This event reinforces our dedication to advancing the audio industry and fostering a community of passionate professionals in the Middle East," said Fowad Fowazi, CEO, GSL Professional.
Source: Pro AVL MEA