21 Mar 2023
Five Ways Digital Signage Can Help Revive Movie Theaters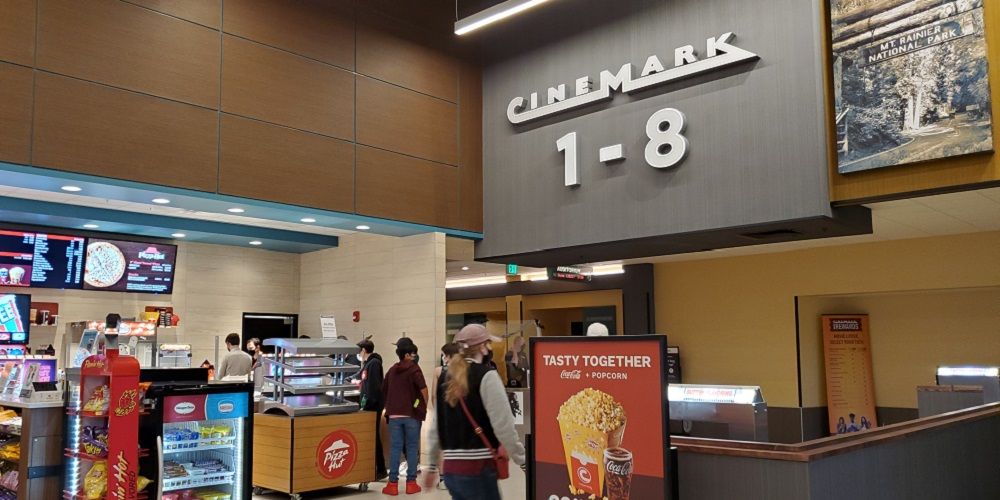 After COVID-19 decimated in-person moviegoing, our industry's digital signage might be the answer to lure film fans back to theaters.
The return of audiences to movie theaters after the COVID-19 pandemic hasn't played out ideally for the cinema industry. COVID-19 wiped out about 90% of revenue in the first 12 months of the pandemic, and industry experts predict that box-office numbers will hit $29 billion in 2023 but remain well below pre-pandemic levels.
Today, a range of affected industries (e.g., retail, restaurants, hospitality) is increasingly and successfully using digital signage technology. Through the integration of digital signage in a post-pandemic world, these industries are driving business back by offering their customers interactive experiences that bring a variety of content to life — not only to entertain and engage but also to inform in a contact-free way. So, here's a natural question: Can it do the same for the cinema? Yes, it can!
Building Better Engagement
Building better customer engagement is always a goal for retail environments. Over the past few years, the cinema industry has done a fantastic job of adopting innovations that have improved the customer experience. These include offering online ticket sales and advance seat reservations; installing recliners; and expanding food-and-beverage offerings. However, to compete with on-demand streaming services, theaters must introduce technological advances, such as digital signage, from the start to the finish of their customer's experience. This will keep them coming back to the movies.
Grabbing moviegoers' attention begins before they even set foot in the theater. Direct-view LED displays installed outside a movie theater are an effective way to grab passersby's attention. These cutting-edge displays provide bright, high-contrast and crystal-clear images. With many pixel-spacing options available, the optimal display resolution is achievable regardless of viewing distance. DVLED displays are perfect for presenting showtimes, movie trailers and other dynamic video content to attract new customers and build excitement among moviegoers.
Large-Format Displays
In lobbies, large-format digital displays can offer customers real-time information about movie times, show trailers, and display other video content to promote current and upcoming movies. They're a cost-effective alternative to print posters. What's more, by entertaining customers, these displays help reduce perceived wait times while purchasing tickets or snacks. With the addition of touch-enabled overlays, digital screens can engage customers with interactive movie posters and other types of entertainment content.
Once moviegoers are inside and delighted by exciting displays, digital menu boards come in. Digital menu boards provide information and vibrant images in refreshment areas to entice moviegoers to buy concessions. They also allow instant updates to reflect changes in menu items, variable time-of-day selections and different promotions. Digital signs not only boost revenue by persuading customers to add a snack, beverage or meal to their ticket purchase but also enrich the customer experience during their time at the movie theater.
Inside the Theater
Let's go inside the theater! Projectors that offer incredible clarity and detail are a must to get people off their couches and back into theaters. Theaters with auditoriums that use 2K- or 4K-resolution projectors can deliver out-of-this-world pristine images and showcase Hollywood's most advanced 3D movies exactly as they were intended to be experienced: on the big screen. Projection technology can make or break the deal with moviegoers. So, it's important to choose wisely.
Continued customer retention after the credits roll has become more important than ever. That's because this part of the customer journey provides a final opportunity for cinemas to catch moviegoers' attention as they leave. Putting digital displays on the wall as customers make their way out of the auditoriums to the movie theaters' lobby is the perfect solution. Advertising upcoming movie trailers, showtimes and special promotions on digital displays as people leave the venue might entice them to plan their next visit even while they're still in the movie theater.
Time and Attention
Time and attention are hot commodities these days. When they head to the movie theater, people are looking for a fun, immersive, emotionally satisfying experience. In fact, they demand nothing less than a compelling experience every step of the way! Digital displays have the power to make that happen by showcasing dynamic and diverse content that can catch and keep moviegoers' attention.
It's about more than just creating a quality experience. It's about boosting customer engagement to keep customers coming back time after time.
Source: Commercial Integrator