19 Oct 2022
First Dolby immersive theatre system installed in aircraft cabin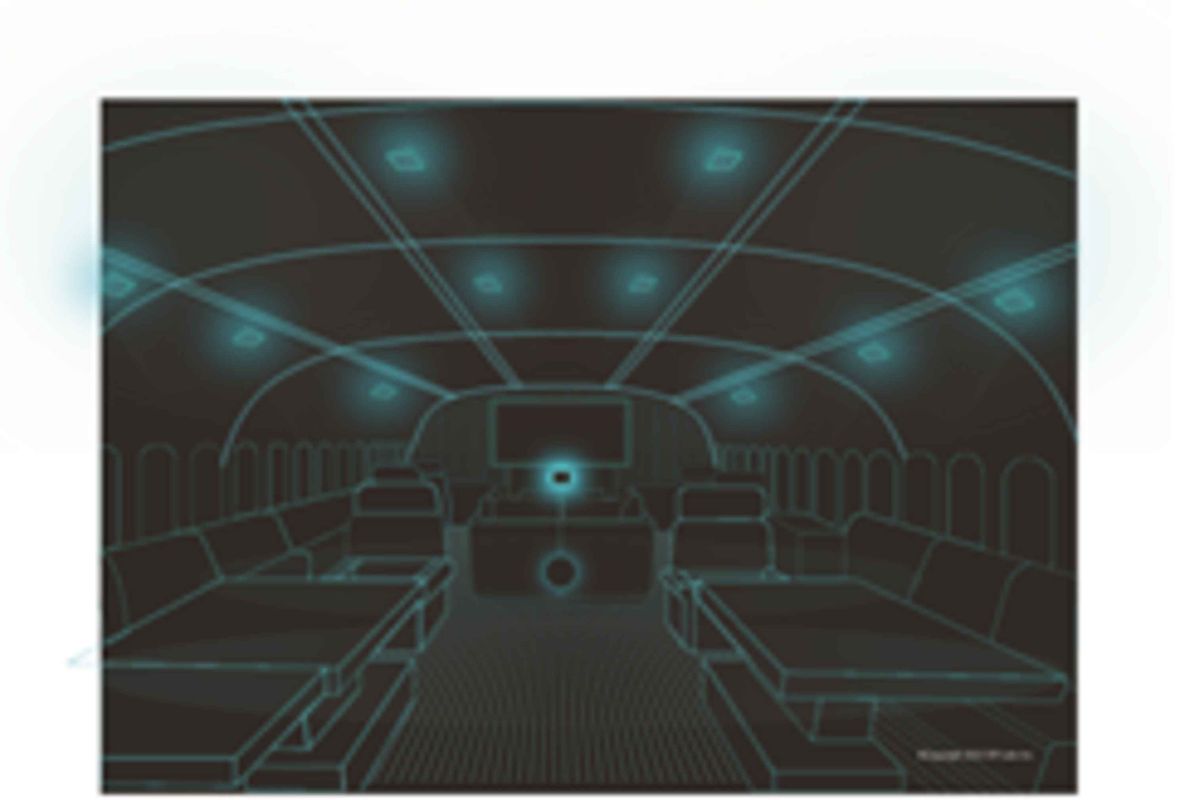 A Dolby Atmos immersive audio system has taken to the skies for the first time, installed aboard a private 'VVIP' Boeing aircraft.
DPI Labs and SkyCinema worked together on the project, using Dolby Atmos to bring up to 128 channels of audio to 64 independent speakers.
Originally designed for commercial theatres, Content creators and audio mixers at film studios can assign and move audio 'objects' within the soundtrack to any X-Y-Z coordinate within the theatre space to create a cinema-based experience. The consumer-based Dolby Atmos allows for immersive audio reproduction with a smaller quantity of speakers for non-theatrical applications.
The main theatre of the Boeing aircraft includes DPI Labs' 65-in OLED UHD 4K display and a SmartLink cabin management system which is paired with a Dolby Atmos processor, a joint-engineering effort between DPI Labs and SkyCinema Aviation.
Jay McGrath, co-founder and managing partner, SkyCinema Aviation, said: "Working with DPI Labs, we were able to effectively deliver a professional commercial theatre product to the end customer for this aircraft with no lag due to technology migration into the physically-restrictive and test-rigorous aircraft electronics market.
"What we love about this system is that it's perfect for VVIP retrofit installations. We're able to deliver a truly professional, immersive cinematic experience to the end customer at less than 15% of the cost of a full cabin audio replacement."
The theatre area of the plane includes 57 speakers situated around the cabin and above the viewers, with other areas of the aircraft featuring Dolby 5.1 and 7.1 surround sound.
Mike Archer, vice president, worldwide cinema sales and partner management, Dolby, commented: "Dolby Atmos allows for a truly immersive audio experience. Dolby is proud to have worked with SkyCinema Aviation and DPI Labs to bring this to the aviation market with our first Dolby Atmos cinema audio processor flying at 40,000 feet."
Source: Inavate