24 Nov 2022
Creative Technology overhauls Space Stockholm digital culture centre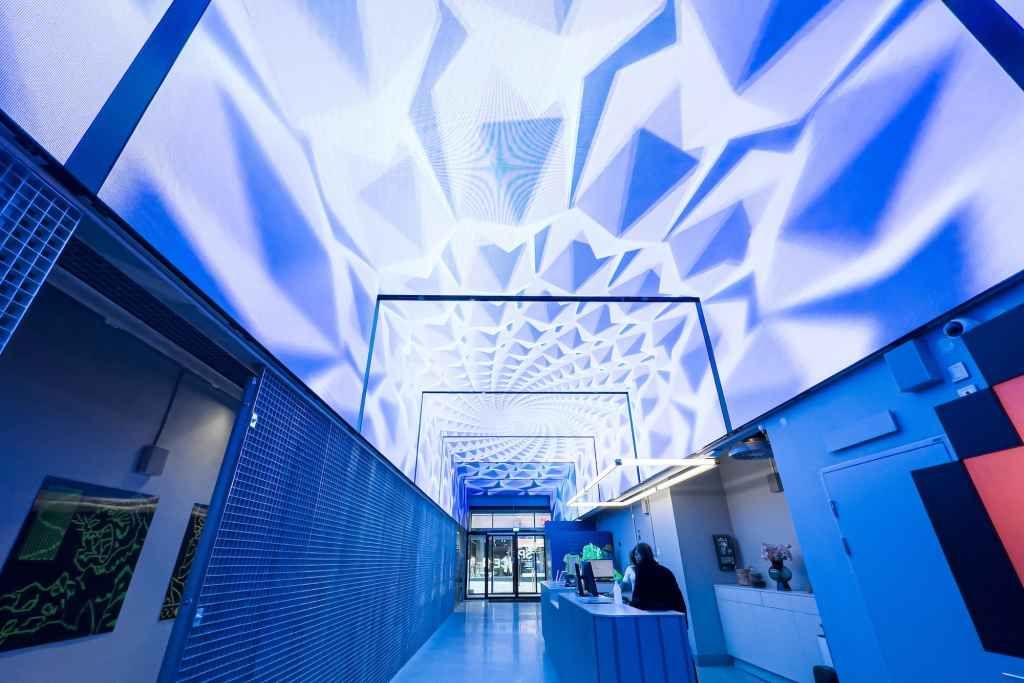 Creative Technology (CT) was selected as the technical partner for Space Stockholm, a digital culture centre with over 400 gaming stations, an event arena for hybrid and in-person events as well as creative areas.
Spread across an 8,000m2 building, Space Stockholm required a large quantity of AV technology throughout the centre, harnessing LCD screens and media servers in the gaming section.
High-end screens were required in the centre's co-working area, as well as a large-scale installation of AV kit in the event arena to cater for in-person and remote audiences.
The venue's entrance features a show-stopping, ceiling-mounted 23mx7m 4mm pixel pitch Samsung LED screen, configured as an upside-down 'U'.
The scale of the screen required four weeks of planning and installation, requiring a flexible playout system of a Watchout media server, handling rotating graphics for the individual LED panels.
Enter the arena
The arena has enough room for 550 live audience members, used for large scale international events such as the FIFA eChampionship league finals 2022 and Stockholm 50. CT provided an L-Acoustics PA system and a full lighting rig to create a thrilling AV experience for the on-site audience, connected to a Crestron system which can trigger functions via mobile devices such as iPhones.
Work it out
The co-working area, spread out across three floors, features open lounge-like office landscapes and traditional meeting rooms.
Fredrik Lyckman, senior technical advisor, Creative Technology commented: "At CT, we are used to delivering premium projects, and with Space we deliver premium on an unprecedented scale – all the way, straight through, down to the smallest detail.
"It has been extremely exciting for us as a supplier to work with this fantastic customer who has relied on us one hundred percent."
Source: Inavate