01 Nov 2022
AV procurement: HR managers now have a seat at the table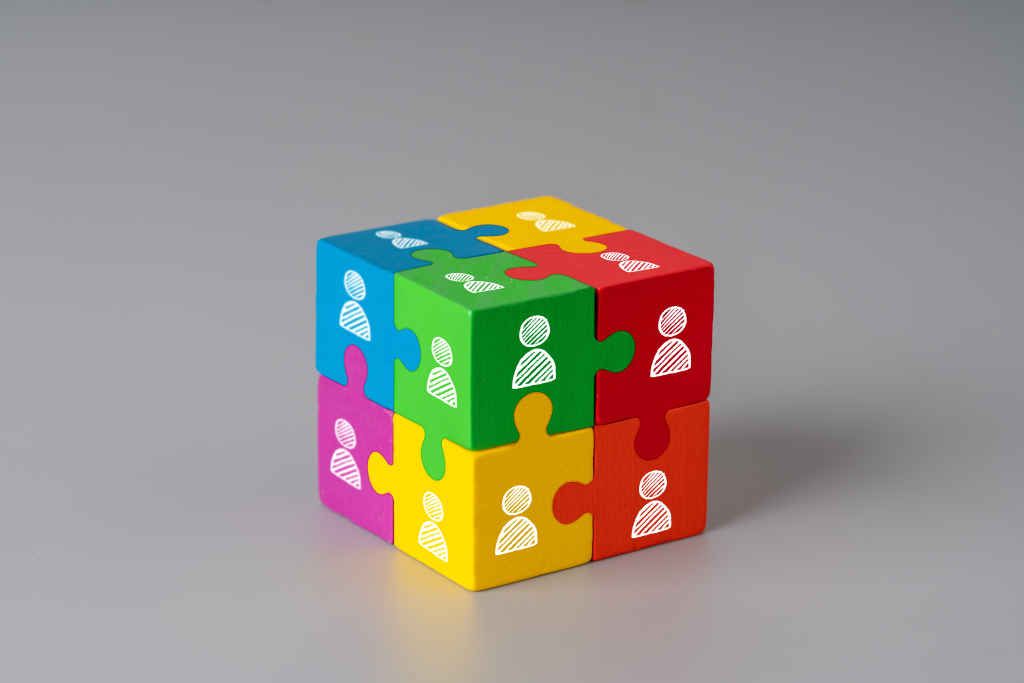 HR departments increasingly have a say in their company's AV choices. Tim Kridel explores why, which applications and how to educate HR about AV's capabilities.
"Human resources would like a word with you." That's the last thing most people want to hear. But for AV pros, it's something they're hearing a lot lately, and it's actually a good thing.
Traditionally integrators, consultants and vendors met with the client's AV and/or IT teams. But HR increasingly has a seat at the table, too.
"From an organisational perspective, we are seeing that HR teams are influencing choices being made by AV and IT departments when it comes to meeting rooms," says Simon Kitson, smart meetings director at TD Synnex Maverick Europe. "HR teams want to ensure that meeting room layouts and the solutions installed are meeting the requirements of the users whilst also championing user experience and overall ease of use."
Why now?
"The pandemic and the need to support alternative working environments really all of a sudden put AV on the HR department radar," says Charlie Jones, Sennheiser global alliance and partnership manager for business communication. "Before, HR didn't care about AV. We were just the TV guys or what have you."
The pandemic drastically accelerated many enterprises' long-term digital transformation plans. Instead of taking five years to develop and implement a hybrid workplace strategy, for instance, they scrambled to accomplish all of that in months or even weeks. This is a factor in education, too.
"The pandemic just opened the Pandora's box on digital transformation across campuses," says Madhav Jain, Sennheiser insights manager for education business communication. "That became a really big topic across all departments, including HR."
Solving problems
In both corporate and higher ed, HR sees AV as a means to an end: a tool for achieving goals such as maximising employee productivity and minimising sick days.
"They may not even go into details of what technology is needed," Jain says. "They will just talk about what problem needs to be solved. HR will not recommend the product. It's just going to highlight a problem that's there in the processes, and they'll let their IT or AV department decide what technology fits the bill."
Some problems are ones that AV is already familiar with and has solutions ready to go.
"For example, room scheduling solutions are very interesting for HR," says Annelies Kampert, who joined Creston Europe as HR manager before becoming its vice president and general manager. "We can use that data certainly now with Covid [for avoiding overpacked rooms]. People are working hybrid. How do we track where our people are? How can we report on their presence? So in the beginning, it was not in the same context, but one thing led to the other."
HR is also interested in tools for reducing costs by maximising productivity and efficiency.
"How can technology help keep those costs down, lessen the workload on the existing staff or reduce the need of having to hire more people?" Jain says. "For example, if you have a tool that allows AV/IT managers to manage the microphones across the entire campus, it ultimately helps reduce their workload so they don't need to hire 100 people to run across the campus checking microphones or checking AV gear.
"Now everything could be managed remotely, so software has taken centre stage, as well, in the decision. The hardware-software integration and digital transformation have become a really important topic for HR and also for senior management."
Another piece of low-hanging fruit is technologies that help HR ensure that no employee feels marginalised. One example is conference room cameras and mics that automatically detect when someone speaks.
"With these new video intelligence technologies, you can actually see everyone's expression," says Sennheiser's Jones. "It's not just the CEO who appears. Instead, everybody has a stake in the meeting. To me, this is very empowering and really works well with the message that we're all trying to embrace of being more inclusive and trying to empower people [by] giving them a voice.
"Technologies like beamforming ceiling microphones mean that you don't have to decide ahead of time who gets to sit in front of the microphone. The person in the back of the room that's normally quiet and doesn't say anything, [now] I could tell that they've got something to say. So it's been very cool to me that now HR goes: 'Wait a minute. AV can help us empower people and give voices to people that previously were sidelined or not given a primary spot of focus in these meeting environments.'"
AV can also help HR meet laws and organisational requirements related to people with disabilities. One example is the UK Equality Act, which bars discrimination, victimisation and harassment of people with protected characteristics, one of which is disabilities.
"There are no references to systems employers may put in place to achieve this," says Rachel Hunt, Unicol marketing director. "However, employers have to make reasonable adjustments to avoid disabled persons being put at a disadvantage compared to non-disabled people. The 1995 Disability Discrimination Act (DDA) imposed duties on employers, trade organisations, service providers and landlords not to discriminate against disabled persons. This covered a huge amount of scenarios from providing ramps, lifts, toilets and — from an AV mounts point of view — the safety of powered displays on trolleys to have a safety cut-out when descending."
Another example is the 1.5 billion plus people — roughly 19% of the world — who have some form of hearing loss, according to the World Health Organization (WHO). AV can help HR ensure that those employees don't struggle to understand their colleagues or clients, which would undermine their productivity.
"Automatic live captioning or transcription has been a game changer for the hard-of-hearing community," Jain says. "They don't feel as excluded as they would otherwise feel in class where a students have to sit in a special zone for assistive listening. HR has had to take a special consideration here, as well, to see that everybody is included."
This requirement can go a long way toward determining, for example, which collaboration platform AV/IT winds up choosing. A recent LinkedIn post by Joseph Grassani, Crestron Electronics manager of email marketing strategy, highlights this situation.
"Hey, Zoom. I'm a deaf/hard of hearing business professional and wanted to address some frustrations when using your app," Grassani wrote. "Are there plans in the future to have live captioning enabled in meetings? I hate to say it, but when I'm invited to a Zoom meeting, I dread it. Not because of the actual interface but the lack of accessibility.
"Fortunately, most of my meetings are on Microsoft Teams, where I can select live captioning on any call. I've also been to a few sessions on Google Meet, with the option for live captions. With the shift to hybrid/wfh environments starting over two years ago, you'd think you'd figure out a solution by now."
Automatic transcription can also help HR quickly investigate claims such as inappropriate comments during meetings.
"That's where we've seen a rise of technologies like these new intelligent speakers that tie in with your Microsoft Teams system to automatically generate transcription of the call with date and time stamps," says Sennheiser's Jones. "HR loves this kind of stuff because now they're not having to be the judge or mediator to determine what really happened. We have this technology that allows [them] to know exactly what was said and when. That could clear up a lot of misunderstanding and confusions and potentially save companies millions of euros if they're found liable in these types of situations."
Source: Inavate